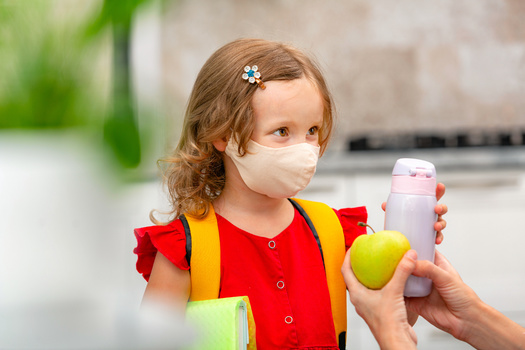 Advocates extend child nutrition waivers past June 30 / Public News Service
Children's advocates are sounding the alarm over the expiration of a program they say has been essential for feeding low-income children during the pandemic.
Child nutrition waivers were created by the March 2020 Families First Coronavirus Response Act, which gave the U.S. Department of Agriculture the authority to approve more than two dozen provisions for state and local organizations to manage free meal programs during COVID-19.
Patty Barker, director of the No Kid Hungry campaign for the Arkansas Hunger Relief Alliance, said waivers are critical to the ongoing pandemic recovery.
"We've already had a drop in meal attendance during the pandemic due to the way kids were attending school, many of them virtually," Barker observed. "The struggle will continue to reach these kids if all of a sudden there's just a change, 'Oh, well, let's just go from pandemic to normal.' "
About 65% of children in Arkansas qualify for free or reduced-price lunches, according to recent data. Waivers are due to expire on June 30. The waiver provisions include universal free meals for students and allow parents to collect food from school and community sites to take their children home.
Crystal FitzSimons, director of curricular and after-school programs at the Food Research and Action Center, said if the waivers end on June 30, it would have a huge impact on the free summer food service program that many families rely on when school is not in session.
"Takeout meals would go away," FitzSimons pointed out. "The availability of this in Arkansas communities, sponsors would have a harder time running the program, so we would see sites having to close. Summer food sponsors would have to completely change the way they run their program ."
The School Meals Flexibility Act, bipartisan legislation introduced in the House this month, would extend the waivers.
FitzSimons noted that the hope is that Congress will extend the waivers through the next federal funding bill, which must be passed by March 11.
get more stories like this via email