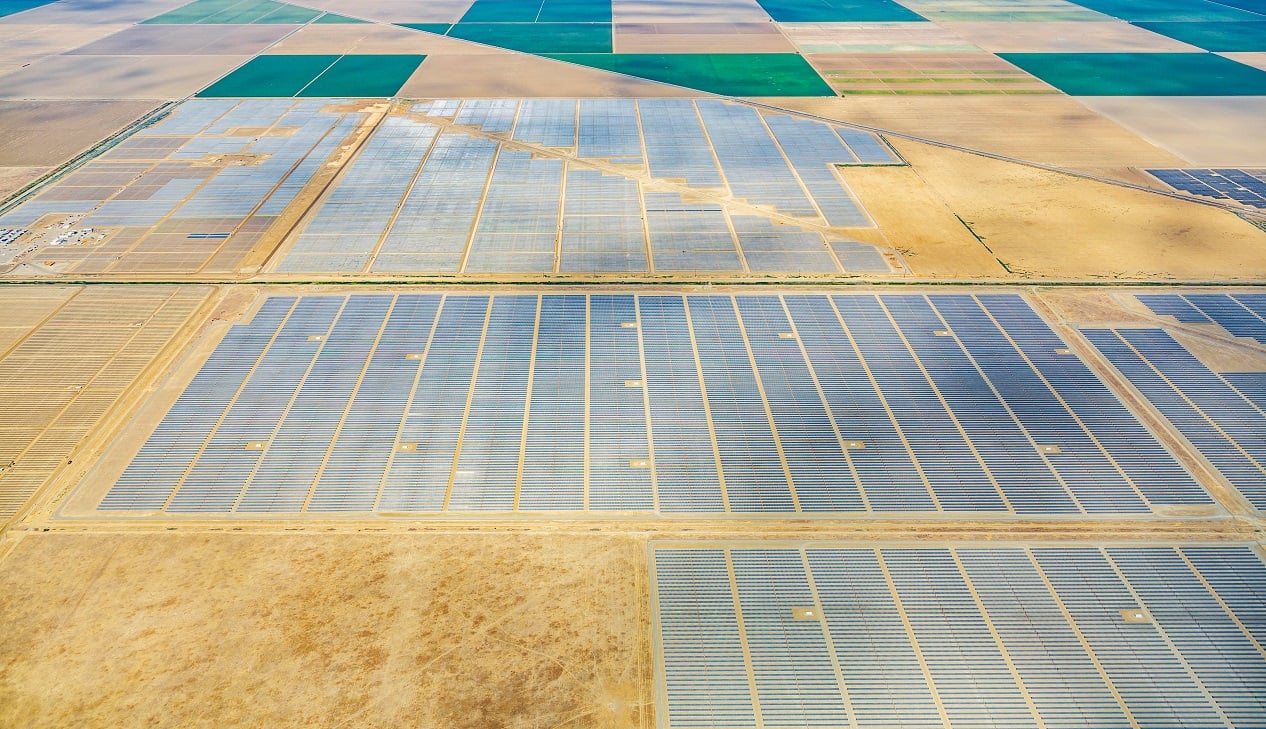 Biden's two-year solar tariff exemption 'raises questions of legality,' experts say
As President Biden declared a two-year freeze on new tariffs on solar imports from Southeast Asia, questions have been raised about the legality of the move as industry stakeholders assess the risk of it being challenged in court.
U.S. solar project developers and renewable energy trade associations have been quick to accommodate Biden's announcement, which will allow the industry to begin the rollout after months of uncertainty stemming from the Commerce Department's investigation into alleged anti-dumping and countervailing (AD/CVD) circumvention by PV manufacturers in Cambodia, Malaysia, Thailand and Vietnam.
According to Pol Lezcano, solar analyst at research organization BloombergNEF, developers should be piling modules over the next two years or so, not just for plants under construction, but also for early-stage projects in their pipelines.
"Before doing so, they will probably want to confirm with their lawyers to make sure there is no risk that the 24-month exemption will be challenged and won in court," he said. "We are still reviewing how strong/isolated the White House Tariff Exemption actually is from potential legal challenges."
Auxin Solar, the California-based module maker that is the petitioner in Commerce's investigation, has previously raised concerns about the rate freeze. Company CEO Mamun Rashid said President Biden is "significantly interfering in Commerce's quasi-judicial process. By taking this unprecedented – and potentially illegal – step, he opened the door to special interests funded by China to thwart the fair application of US trade law.
An emergency statement from Biden highlighted ongoing U.S. module supply issues, with projects being canceled or postponed across the country. Noting an "acute shortage" of modules, the statement said about half of the nationwide deployment of solar modules that had been planned over the next year is currently at risk due to insufficient supply.
Commerce issued a separate statement saying it would support Biden's statement by issuing regulations temporarily allowing up to 24 months of duty-free access to solar cells and modules from the four Southeast Asian countries.
The decision to suspend new tariffs on cells and modules is "unprecedented", said Tim Brightbill, a partner at law firm Wiley Rein, who has already represented American solar manufacturers which called for an expansion of AD/CVD orders in Southeast Asia.
"We have serious concerns about this deal. The US solar manufacturing industry was not consulted as part of the process," Brightbill said. "These countries are free to dump and subsidize for two years. And the White House has moved to undermine trade laws and undermine trade enforcement.
"I would say a number of parties are looking at the legality of what the president has done," he added.
The direction of trade by the Biden administration can be challenged in court by Auxin or another interested party, according to a publication by attorneys at the law firm Husch Blackwell, who said such a challenge would likely be taken to the US Court of International Trade.
"The two-year freeze is unprecedented and raises a number of questions of legality under US commercial law. But because it has a national security angle, any challenge to the freeze can be an uphill battle for US domestic industry," Husch Blackwell partner Jeffrey Neeley said in a comment sent to PV technology.
"Whether President Biden's actions will be challenged is a bit difficult to predict, because there are some carrots in the announced actions, as well as freezing. I'm sure there are a lot of meetings going on today on this issue.
Nevertheless, the circumvention investigation will continue. If the Commerce Department reaches an affirmative determination, solar imports from the four Southeast Asian countries will not be subject to increased duties until June 6, 2024, or until Biden determines that the emergency is over, whichever comes first.
George Hershman, CEO of EPC contractor SOLV Energy, said while the potential for new tariffs arising from the investigation is "a concern", he is optimistic Commerce will reach a negative decision.
"I think with time and the lack of pressure to try to do this quickly now, they can look at the facts of this case and Commerce will come up with a negative decision," he said.
Following Biden's announcement, teams at SOLV Energy got to work assessing the company's delayed projects and determining how to restart supply chains. "It's not like turning on a faucet," Hershman said. "We have to restart the projects, we have to open up the supply chains. There are a lot of things we need to do to get it all started again. »
Biden's statement follows sustained lobbying by the solar industry alongside pressure from dozens of U.S. lawmakers. Recent months have seen U.S. bipartisan groups senatorsmembers of the House and governors express their opposition to Commerce's investigation.
"It's new for the solar and renewable industry to have such vocal support from all sides of government," Hershman said. "It shows that the industry has really come of age…We're starting to be the energy force that we should be."
He added: "The next mission we have to complete is the energy package of what is left of Build Back Better. And we're also going to need those people in our corners.