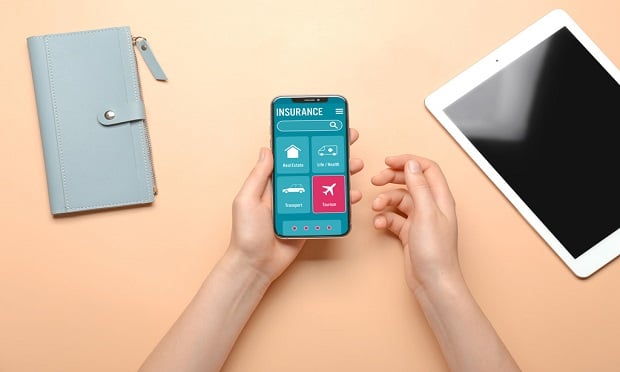 ClaimsTech can exceed the expectations of today's insurance clients
The onset of the COVID-19 pandemic has sent shock waves through organizations responsible for processing and paying insurance claims.
The traditional method of manually paying claims using paper checks instantly became heavier than ever, and in some cases treasury staff would take checks home and print them on their own printers. Even the discount of bonuses requested by many DOIs created huge logistical problems.
The check has long needed a replacement. COVID-19 has accelerated its demise.
Carriers are now learning lessons from the pandemic as the economic recovery continues and are re-examining their digital strategies. The focus is now on the idea of ​​fewer touchpoints and increased speed, especially with complex issues such as multi-party claim payments.
The profitability inherent in an improved claims process is easy to grasp. Decreasing claims costs and underwriting costs can directly lead to a decrease in the loss ratio and allocated claims settlement costs. In addition, it will be crucial to better manage these activities and pay for them without hassle or delay, as insurance choices become more elastic, the competition fueled by InsurTech increases and customers measure their overall satisfaction with it more than ever before. classic pain point.
Carriers have a long way to go in the claims settlement process. While the pandemic has increased the adoption of digital payment methods among all generations, some in the industry believe that three out of four P&C carrier claim payments are still sent by check.
Failure to act can increase cycle times, severity
There are several reasons why digitization can be an important issue. Multiparty demands are a good illustration of this, as they usually present the following problems:
Settlers are used to sending payments by check.
Settlement documents are generally written on paper.
Dealing with a multi-party claim often involves sequenced assessment steps and approvals typically done on paper.
Not only are insured assets growing in number, but policies are also becoming more and more personalized and esoteric.
Funding partners such as mortgagees and lien holders often have to approve payments – and have sometimes proven to be a bottleneck.
Third-party vendors are usually needed to repair the damage, so they're also involved in the payment flow.
And finally, there is the monetary payment for losses suffered by policyholders, which too many carriers still provide – somewhat unbelievably – via a paper check by mail, although this option is both expensive and an easy target. for fraud.
Overall, this friction adds to a lot of wasted time, impatience, and a complicated customer experience. This dramatically increases cycle times and ultimately increases gravity for wearers. And, most importantly, customers find it simply inexcusable in a post-COVID environment as we have all become accustomed to doing most financial tasks digitally with transparency at every step.
Customers who already saw the traditional insurance industry as slow to adapt and lacking in innovation will only degrade further on claims processes that seem slow and creaky in comparison.
Get started with ClaimsTech
The recovery offers a tremendous opportunity for carriers to create new business on the back of more than a year of pent-up demand – for new purchases and new business. But first, they have to learn to adapt. ClaimsTech is a good place to start.
Investments in ClaimsTech today should reflect the changing mindset of insurance consumers. Solving this much larger and more complicated problem begins with building a solid foundation of emerging technologies. For carriers, a lot of this lies in the payment workflow and automation. Certainly, companies will try to make these efforts visible, for example by creating more intuitive front-ends and user experiences around claims that bring a bit of accessibility and elegance to something that customers can see and feel.
Carriers who invest in automating their ClaimsTech and payment processes will find that the benefits range from customer satisfaction to profitability. Not only are the two directly related, the ability to improve cycle times will also directly lead to reduced processing expenses.
The pandemic has undoubtedly raised the need to improve digitization and both the back-end technology infrastructure and the front-end experience. And as carriers seek to exercise greater control over their balance sheets and their ability to deliver a high-quality customer experience, ClaimsTech is a natural place to start.
Chris Ewing ([email protected]) is CEO and founder of An Inc, a digital insurance payment platform that helps more than 170 insurance companies process more than $ 15 billion in payments per year. These opinions are his.
See also: