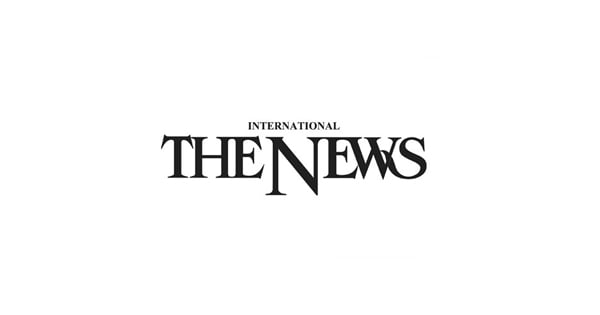 Forex reserves misfortunes
LAHORE: Regardless of the fate of the no-confidence motion, Pakistan is likely heading for an acute balance of payments crisis as foreign exchange reserves deplete at an increasingly alarming rate.
For more than three years, this regime maintained foreign exchange reserves on loans contracted with friendly countries and multilateral financial institutions. As of June 2021, foreign exchange reserves with the State Bank of Pakistan (SBP) stood at $17.299 billion.
After that, the SBP received a $3 billion deposit from Saudi Arabia. And then $1 billion from the IMF. After nine months, deposits with SBP fell to $14.962 billion.
Pakistan's imports in the first eight months of this fiscal year totaled $33.858 billion, an average of $4.22, but the average for the last four months is over $5 billion. Over the past nine months, Pakistan has raised $1 billion through bonds issued in the international market.
The economy lost $7.337 billion in foreign exchange reserves over the nine months. We have not taken into account the loans that the government has received from the Asian Development Bank and the World Bank. Without taking into account these loans, SBP reserves fell by $815.2 million per month, which amounts to $9.78 billion per year.
This means that an increase in our exports, foreign worker remittances and Roshan digital accounts has not been enough to service our overseas debts. These liabilities include debt servicing of our foreign loans, our import bill, repatriation of profits by foreign investors, payment of fees for Pakistani students studying abroad and the amount that foreign airlines claim on issuance of tickets to Pakistanis traveling abroad.
Over 85% of Pakistani passengers travel with foreign airlines as PIA is limited to a few routes. Now that the travel restriction has been lifted globally, we can expect more people to go overseas. These passengers also carry with them currency ranging from $1,000 to $10,000.
Economic managers are well aware that the foreign exchange reserve crisis is the mother of all crises. To manage reserves, Pakistan needs to organize an additional $3 billion to protect its currency from rapid depreciation. The rupiah has already fallen to over Rs181/dollar. If reserves are not increased, the rupee will depreciate further, increasing inflationary pressures as imported inputs and products become expensive. The FBR takes the opportunity to increase its income. Duty on the lower rupee value is higher and 17% sales tax is levied on the unpaid value, compounding the final cost impact.
No government has ever rationalized the fee structure. Prudence dictates that total government levies on essential items be fixed at the pre-devaluation level. These items include industrial raw materials, essential food products like edible oil, and industrial machinery.
To compensate for the loss of revenue, the state must increase duties and sales taxes on luxury items. This measure will help protect consumers from high prices. They will bear the brunt of the increase in the dollar rate, but not of the additional taxes. The cost of production will also increase to the extent of the devaluation only. Nevertheless, inflation will increase further but the impact would be milder.
Should foreign exchange reserves remain low, the central bank would be forced to raise interest rates to support the rupee.
In this case, the cost of doing business will increase. It should be noted that most loans sought by businesses are for working capital. Manufacturers renew these loans repeatedly, and the impact of rising interest rates is 1/4 to 1/6 of the increase announced by the central bank. Higher interest rates are impacting auto loans and home loans. For long-term project loans, the SBP already provides concessional financing.
Leaving from now would be extremely difficult for whoever rules this country. Survival of the economy is probably impossible without cutting non-essential spending and populist subsidies.