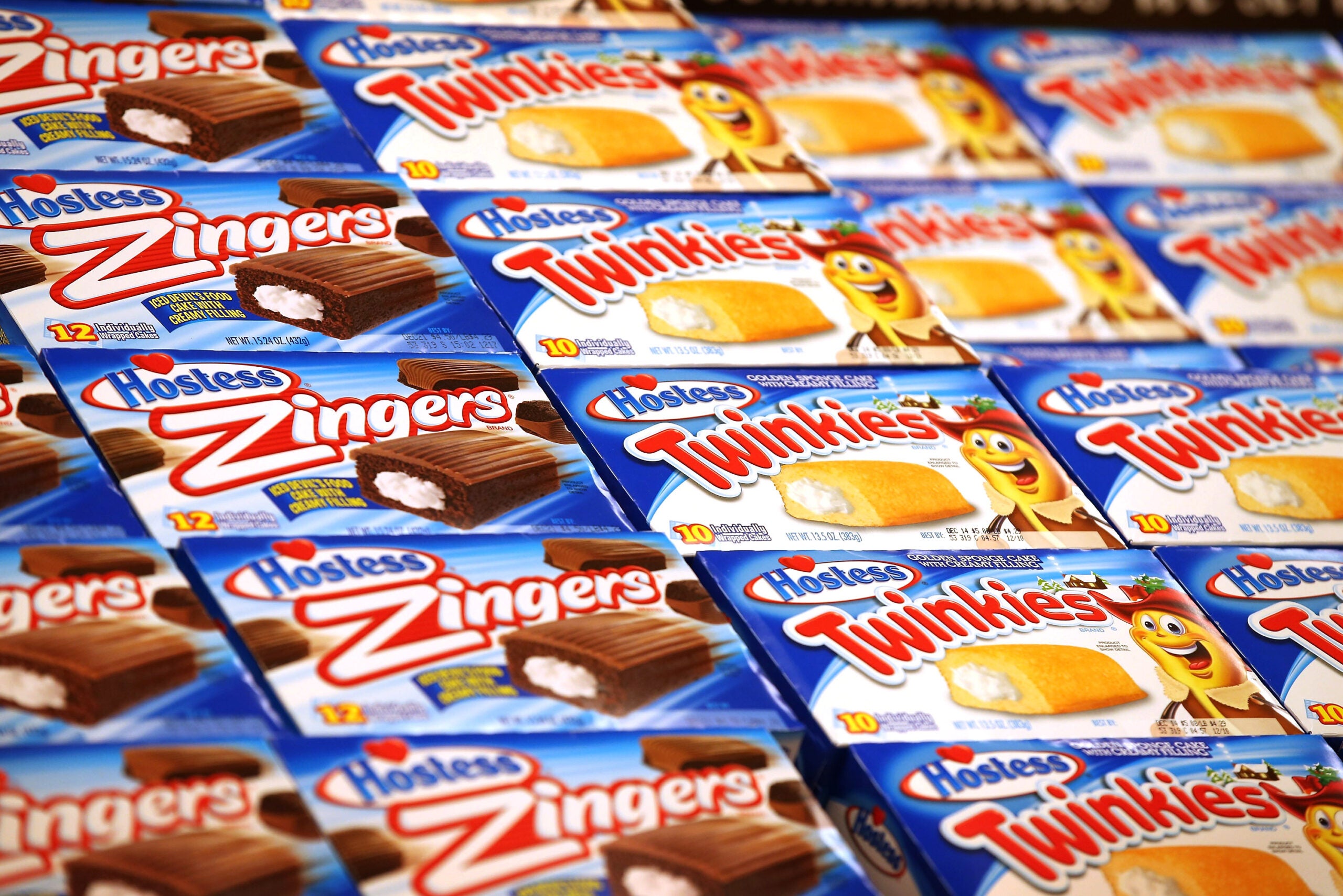 Here's what mayoral candidates think of a Boston junk food tax
Community

Readers wanted to know how the contestants would tackle food injustice in Boston.
As the race for Boston's next mayor accelerates, the list of questions Bostonians are asking candidates continues to grow.
Boston.com has met with every major candidate for mayor. Here is what they think of everything.

We asked Boston.com readers to submit questions to mayoral candidates, and they sent in questions on topics like education, housing, climate change, and more. Our journalists spoke with each candidate – City Councilors Michelle Wu, Andrea Campbell and Annissa Essaibi George, Former City Economic Development Chief John Barros and Acting Mayor Kim Janey – and got their answers.
A reader wanted to know how the candidates would approach the problem of food injustice in the Boston neighborhoods. The pandemic led to a 55% increase in food insecurity in the Commonwealth from 2019 to 2020, according to a Greater Boston Food Bank investigation.
For those struggling to get enough food, accessing healthy food is an even more difficult challenge. In some areas of Boston like East Boston, it can be difficult to find grocery stores with a variety of healthy options.
In Massachusetts, candy and soda is exempt from the state's 6.25% sales tax because it is considered food. Former Governor Deval Patrick once considered a tax on junk food, but it never became a reality in the state.
Is It Time To Reconsider A Boston Junk Food Tax? We asked mayoral candidates a question submitted by readers about whether or not their administration would support a junk food tax. They told us where they stand and how they think Boston should fight food injustice more broadly.
---
These responses have been edited for length and clarity.
"Food injustice is causing an obesity and mental health crisis in our black and brown communities. Junk food is cheap and easy to access, while quality, nutrient-dense food is hard to find in our neighborhoods. Would you consider a soda or junk food tax to help invest in neighborhood farms, fitness and mental health facilities, and outdoor playgrounds? " – Brian, East Boston
Michelle wu: In fact, I released a Food Justice Plan… just under a year ago at this point, to stress that food justice should be at the heart of our recovery. The earliest impacts, the most visible reminders of the pandemic, were all related to food: empty grocery store shelves and food workers who had lost their jobs, and food insecurity and hunger in our communities. communities. And it is essentially about linking health, well-being and climate to economic opportunities, and to the enormous potential for job creation in this space at the service of our communities.
The city of Boston's revenue collection authority is limited compared to other cities, so in fact we wouldn't be able to do that. Unlike other cities that have done so, we wouldn't be able to implement it on our own. I think it's important to have conversations that will go through the state legislature about generating funds to deal with the impacts of our problems. So I'm happy to explore ways to better match the impacts of corporate action and the push toward marketing and unhealthy food choices, with the everyday impacts in our communities.
But there are many, many other policy options that we have, and I outlined a number of them in our plan. This ranges from connecting our local restaurants and food businesses with the resources needed to fill our gaps in food aid and hunger. It coordinates farmers' markets across town to ensure that there is local access to fresh food that is also affordable, and removes any barriers to using SNAP and SNAP dollars and public support for that.
And it also ensures that, as we reflect on our food systems, every action by municipal government and our institutional partners can help create that opportunity, health and sustainability across our food systems. So I think I was referring maybe the last time we spoke to the Food Justice Ordinance I drafted and passed in 2019, which set requirements for purchasing food in schools. Boston public. We should expand this and work with all major institutions and cities to localize our food production and expenditure, which also naturally creates healthier options and access for our residents.
Andrea Campbell: I would consider it. And I think that's, again, a conversation we would take and engage with every resident to be a part of.
I already know that in certain districts of the city, it was a subject of discussion… I go blank on the name (an aide later confirmed that Campbell was referring to the Mattapan Food and Fitness CoalitionNeighborhood Health Champions) … But the health champions who are working in partnership with our local bodegas and convenience stores to get them to put unhealthy food in the back, put healthier food in the front, work on changing prices – I think you can actually get a lot of things before you even claim certain taxes.
[H]How does the city of Boston invest in these types of organizations, and these champions, who are in [the] community that is already doing the work, expanding access to farmers' markets to be year round, or turning plots into community gardens, creating jobs in the process, [and] create food cooperatives? (I am a member of Dorchester). So it's already happening, it's just a struggle to get resources from the city, and there are resources there. We just have to be intentional.
And if we need more resources, this could be a tool we absolutely should explore.
Annissa Essaibi Georges: I don't think we need a junk food tax. I think we need education. We need to make sure it's easier than ever for families to get healthy food. We have seen again in the last year and a half, it's amazing what a terrible crisis has shown us as a city and as a world, what we can actually do with the will and within ourselves. ensuring that we are very much farm-to-table focused from local farm to local table, making sure we support, especially our young people, in accessing food. One of the reasons we delayed the school closure last year was because we knew so many of our kids who depend on school meals for food weren't going to get them, but we quickly figured out how. get them food … [O]After a few moments we said, "Okay, we've got them food. We have the calories. Now let's take a look at the nutritional value. Let's make sure we are able to get those fresh fruits and vegetables, better quality meats, the proteins our families need. This is where we need to focus our energy. A tax does not.
Jean Barros: So the answer is yes, I am in favor of a tax. But it just can't be a tax. Why? Because I know how hard it is to get my kids out of soda, damn it. i try hard [laughs]. You should see the snacks, right? I know the issues around it, but it's cheap food for a lot of people. It is food that they can buy, that they can afford for their child. And so we tax the poor, because they are the ones who buy it.
If there is to be a tax, then we have to determine who pays that tax, and we know who actually pays that tax. We need to figure out what we are doing to help as we get rid of options in schools, like we get rid of options in camps, like we get rid of options in different places and then increase the healthy food option.
So maybe this tax is paying for healthier food options. I know one of the things we did in our neighborhood was to work with the different bodegas to make sure they had healthy and accessible food. It doesn't move that fast. It doesn't make that much money. It's more difficult to keep.
So I wonder if we can offset the cost of one over the other, so that we somehow make it easier for the same poor blacks and browns to have healthy food. So I am for the tax… because I want to make sure that the food is not cheap. We probably couldn't tax it as high as I would like to tax it [laughs]. But I want to because one of the things is it's a cheap alternative. And we need to create cheaper alternatives. This is the most important thing for me. Let's take the tax money, subsidize something cheaper, that we could put alongside or in place of these things, and keep moving forward.
Kim janey: This is an excellent question. I would say this: the reader is absolutely right in his analysis. And I, as someone who's experienced food insecurity, I know what it's like to depend on convenience stores and sub-shops, literally, as my main meals as a kid. Absolutely correct.
I also live near a supermarket. It's now… Price Rite but that was before Save A Lot, and in Save A Lot, there was no juice. They literally didn't have real juice in the store, the supermarket. It was a "drink," that is, water, sugar and food coloring. No option was real. So this is a real problem.
I invested more money in our food access service here in the city of Boston. I am a big supporter of community gardens. I, you know, I consider myself – well, I was an urban farmer. I haven't had a lot of time for this, but I want us to invest a lot more in community gardens, not just the existing ones, but using some of our public land to create more community gardens and involve the children. to the end to our elders in this work.
---
Editor's note: Boston's mayoral candidates will compete in a preliminary election on Tuesday, September 14, with the top two facing each other in the general election on Tuesday, November 2.
To keep up with the latest race news, follow Boston.com live election blog and make sure you visit our candidate information page regularly for questions and answers from candidates, as well as additional coverage of the race in the run-up to the preliminary elections.
Newsletter Sign-Up
Stay up to date on all the latest news from Boston.com