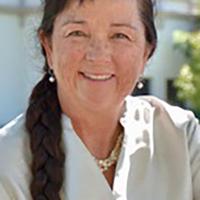 IB City Council Candidates Forum 2022 | Local News
Question #1 from candidate for Imperial Beach City Council:
This week is your introductory piece… your "elevator pitch" if you will… "Why did you decide to run for Imperial Beach City Council, and what do you offer that sets you apart other candidates?
Why the city council?
Because I love my hometown. I was born and raised in Imperial Beach by a Navy father and an immigrant mother. My roots are deep. I attended local schools and graduated Mar Vista High. The military has a heavy presence at Imperial Beach and I am the widow of a former Navy SEAL who became a civil engineer. We both loved the ocean and the outdoors. I volunteer with bay and estuary conservation and served on a NOAA flagship on a research trip to the Pacific. I see San Diego Bay from my house and enjoy watching the flocks of birds and the changing water in the beautiful tidal wetlands.
As a girl growing up in Imperial Beach, I could ride horses from the bay to the Tijuana River estuary. My family may not have had much financially, but Imperial Beach offered wonderful opportunities for outdoor activities. As such I want to see children now and in the future have great leisure facilities and open space. That's why it's critical that Imperial Beach residents demand locally controlled growth, not have some outside regional entity dictate our housing and transportation needs.
I know the city through voluntary activities in addition to owning an IB house. My activities include the Sheriff's Senior Volunteer Patrol; Kiwanis Volunteer and Special Events; and assisted on murals. I see running for city council as another form of volunteering, but with a bit more leverage to get things done.
I have attended many city council meetings to address specific issues. One thing I noticed is that the current council seems to not really listen to speakers, as if speakers are tolerated unless the speaker is praising a council member or an action. I believe that members of the public have an important role to play in council deliberations and that their views should be considered.
I will focus on district one, city, then region in that order. In my view, limited government, low taxes, and efficient and effective management of taxpayers' money are best for citizens. Public safety is paramount and the number one priority. Laws must be enforced, not marginalized. As part of the Sheriff's Senior Volunteer Patrol for the past four years, I have patrolled all parts of the city. I saw the weed-infested alleys, the uneven roads, the yards that needed tidying up, and the wonderful renovations and new construction going on all over the city. I know problem areas and neighborhoods with a strong sense of community. I know Imperial Beach.
I support market-based solutions for economic problems, including housing. My opponent is a doctrinaire liberal. His campaign website highlights his "minority" background and the need for a minority in the "minority majority" council seat (the city council has been majority minority for years). She supports affordable housing mandates and rent control and is a supporter of the SANDAG policies of major governments and public transportation. Like many of her senior colleagues in government, she thinks in terms of regional, state and national issues, rather than the workings of local government where the focus should be on local infrastructure – smooth and safe streets, streetlights, a top-notch sewage system, a clean water supply – and prompt response from public safety personnel and safe playgrounds. See his mentions of large outside entities.
A big regional issue that we will agree on is the need to stop the flow of sewage from Mexico into our river and onto our beaches. This problem has been going on for decades and has only gotten worse as Tijuana has experienced uncontrolled and unplanned urban growth without considering the impact of sewage flowing north.
Fortunately, over many administrations, incremental improvements have been made by the federal government, but they have not kept up with the growing problem in Mexico. Current plans to spend US$300 million in response to requests from numerous regional government officials and citizens offer a possible solution in the form of treating millions of gallons of Mexican wastewater both in Tijuana and in the Valley of River. It is critical that the US government monitor these expenditures and the promised progress in construction and improvements.
I have never run for public office before. My slogan is "I am your neighbor". I have no other political ambitions. I am a concerned citizen, not a career politician.
Flight. 38, n° 40 – Thursday, October 6, 2022