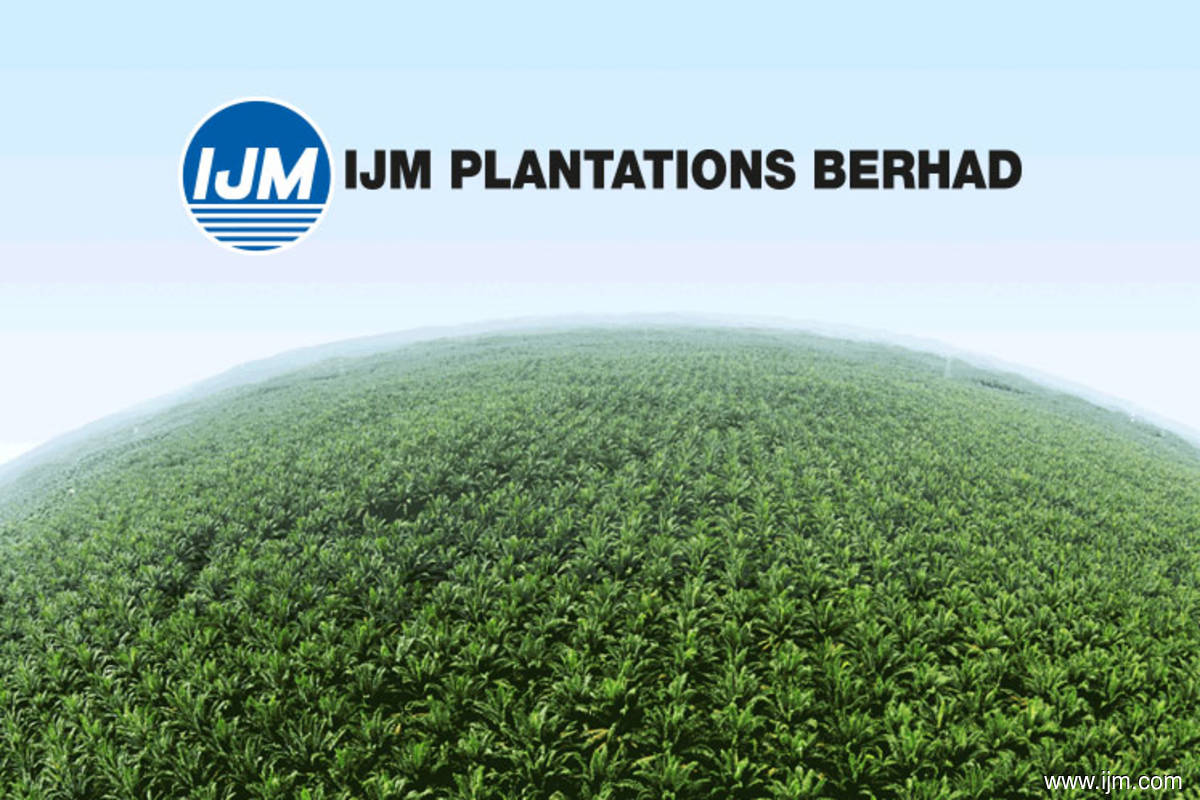 IJM Plantations first quarter profit down 27% year-on-year, driven by weaker currency gains and higher opex
KUALA LUMPUR (Aug 24): IJM Plantations Bhd's net profit fell 26.86% yoy (yoy) to RM 60.06 million in the first quarter ended June 30, 2021 (1QFY22) from 82 , 12 million RM, mainly driven by lower foreign exchange gains and increased operating expenses (opex).
IJM Plantations said the Indonesian rupiah has recovered only slightly against the US dollar and Japanese yen, compared to the strong rally seen in 1QFY21. This reduced its net foreign exchange gains on its foreign currency denominated borrowings to RM 3.8 million, from RM 91.74 million in 1TFY21.
Opex, meanwhile, fell from RM181.72 million to RM190.09 million, according to its stock market record. The decline in profits came despite a 31.91% year-on-year increase in quarterly revenue to RM 271.72 million from RM 205.99 million, amid rising commodity prices, even though the group's fresh fruit cluster (FFB) production was lower due to weather effects.
Compared to the previous quarter of 4QFY21, however, IJM Plantations' net profit increased 4.6% from RM 57.42 million, thanks to higher commodity prices and favorable currency movements. Revenue increased 10.28% from RM246.38 million.
The planter did not declare any dividends for the quarter under review.
Regarding the outlook, the group is optimistic about the prospect of a favorable performance for fiscal 22 – barring an unfavorable weather impact that could disrupt agricultural production and exchange rate volatility, in particular the rupee against the greenback and the yen – based on market expectations that palm product prices will remain high.
IJM Plantations shares closed at RM 3.06 today, giving the group a market cap of RM 2.70 billion.