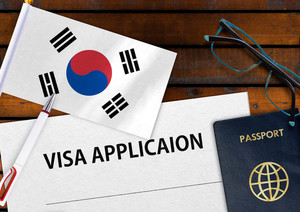 Korea to fully resume visa waiver program from November
From November, Korea will fully resume its visa waiver program, having suspended it in early 2020 to prevent the spread of Covid-19.
The visa-free system allows entry into the country for tourism, visiting relatives, field visits, inspections and short-term business without a visa.
Korea has temporarily suspended visa-free entry from April 13, 2020 for 91 countries that have banned the entry of Koreans in accordance with the prevention of the overseas influx of Covid-19.
While the visa waiver program had resumed for most countries, eight countries – Japan, Taiwan, Macao, Solomon Islands, Kiribati, Micronesia, Samoa and Tonga – had maintained the visa waiver suspension for Koreans. .
However, with Japan, Taiwan, Macao and five Pacific island countries recently resuming visa-free entry for Koreans, the government decided to allow visa-free entry for all eight countries from Nov. 1.
Japan has allowed Koreans to enter the country through the Visa Waiver Program since October 11 and Taiwan since late September. The five Pacific island countries have also reinstated visa-free entry for Korean nationals, allowing visa-free entry.
Meanwhile, Health and Welfare Minister Cho Kyoo-hong said he would consider enforcing mask-wearing requirements only in certain places, such as public transport and hospitals.
"The ministry will review cases overseas where mask-wearing is enforced in certain places such as medical institutions, public transportation and social welfare institutions and consider enforcing a similar measure in Korea," Cho said. during a parliamentary audit of the National Health and Welfare Assembly. Committee Thursday.
Cho's comment follows a remark by Representative Kim Mi-ae of the People Power Party during the parliamentary audit that the mask requirement should be selectively enforced.
Rep. Kim criticized the imposition of the mask mandate on all indoor facilities, saying the policy only favors the government and the public is very concerned about language and social development issues for infants and young children in reason for wearing face masks.
Cho agreed with Rep. Kim's comments, but said the mask mandate was decided after hearing expert advice in consideration of a possible resurgence of the Covid-19 virus.
"The Ministry of Health and Welfare believes that the response to the latest viral wave of the Covid-19 pandemic is an example of successful quarantine while reducing the burden of daily life," Cho added.
Mathematicians have given various forecasts of Covid-19 cases per day predicting the number of new cases for the next two weeks.
A team from the National Institute for Mathematical Science (NIMS) has predicted the lowest number of daily Covid-19 cases by predicting that the number of new confirmed Covid-19 cases per day will fall to 13,000 in two weeks.
The team concluded so after looking at the number of citizen movements aggregated from KT's mobile communications location data and the cumulative number of confirmed cases by province from Oct. 5 to Wednesday.
In contrast, a team led by Professor Jeong Il-hyo from Pusan ​​National University's mathematics department predicted that the number of confirmed cases would rise in two weeks.
The team said the number of new confirmed Covid-19 cases in Korea will rise to 28,268 from Oct. 26 to Nov. 1, after hovering around 25,693 from Wednesday to next Tuesday.
The research team made such predictions after considering that the average daily average number of local infections in the second week of October (October 12 to October 18) increased by 3,662 from the previous week.
On Thursday, Korea added 25,431 new Covid-19 infections, including 53 cases from overseas, bringing the total number of cases to 25,219,546, according to the KDCA.
The country also reported 23 more deaths from Covid-19, bringing the death toll to 28,922. The fatality rate stood at 0.11%. The number of critically ill patients stood at 239, six more than the previous day.
According to the KDCA, about 44.68 million out of 52 million Koreans have been fully vaccinated. Additionally, approximately 33.63 million people had received their first booster and 7.5 million had their second booster.