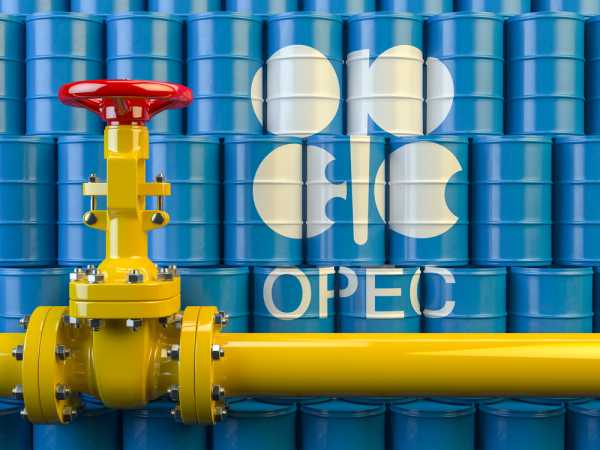 Lack of investment behind future energy volatility
Biden reiterated that "gas prices are tied to a foreign policy initiative that goes beyond the cost of gas … It is because of the suspension of supply by OPEC." At the same time, European leaders and even the European Commission are looking to Russian President Putin to open the floodgates of gas pipelines in order to increase the flow to the Union. Faced with declining natural gas storage volumes and price levels still 6 to 8 times higher than in 2020, Europeans believe that Putin holds all the cards.
Both parties, Biden and EU, are only partly right. Market fundamentals have been largely changed with a big bang as OPEC + 's export strategy has been successful, against the expectations of some analysts, removing not only the supply but also some of the glut of oil storage. At the same time, OPEC + has been supported by an unexpected level of global economic growth pushing demand to pre-2020 levels. For natural gas, and even LNG, the same picture can be drawn, although there is no OPEC version for natural gas in place. Demand has increased dramatically, while Europe's main supplier, Russia, is struggling or unwilling to deliver.
Geopolitical issues play a major role, as Putin made clear when pushing for a Nordstream2 decision by the EU. Some forget, however, that Europe has been faced with cutting production from the Dutch Groningen gas field (the Saudi gas version in the EU), while Norway also faces its own constraints. A combination of weaker European offers, combined with higher global demand (China, India) for natural gas and LNG has pushed prices to unprecedented levels.
As Saudi Finance Minister Mohammed Al-Jadaan said on US television station CNBC, however, the Kingdom is not aiming for very low oil prices or pushing for even higher oil prices. Al Jadaan made a very strong point, low oil prices destroy or cripple energy investments in general, neither party seeks this situation. He reiterated that very low oil prices are undesirable because they negatively affect and paralyze oil investments, which leads to a real energy crisis, like what is happening now with gas.
This aspect has not been analyzed by most media sources. The appeal of taking a geopolitical or geoeconomic stance in the current energy crisis is clear, but the Holy Bible is not the truth. OPEC + members (oil) but also Russia as a gas exporter have repeatedly warned that upstream and downstream underinvestment will lead to market destabilization and upward price risks eventually. As Putin rightly told the press, an underinvestment could lead to an underbidding similar to current gas market conditions.
The Russian leader also said that several OPEC + are unable to rapidly increase production due to lack of investment. He said that between 2012 and 2016, oil investments amounted to around $ 400 billion a year, while at present only $ 260 billion is available. The latter situation at present is also clearly visible in natural gas around the world.
Not only have OPEC + producers made the latter point, but leading oil and gas investment consultants have said the same thing over and over again. The current situation is now clearly a man-made disaster, which we cannot quickly remove from the connotation.