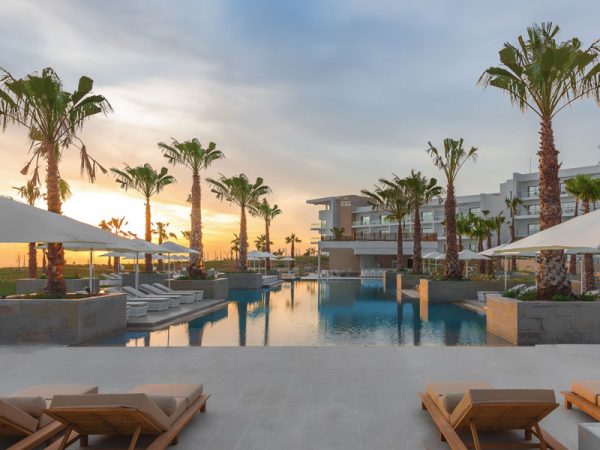 Morocco welcomes visitors – and investors again
Interview with: Imad Barrakad, CEO, Moroccan Agency for Tourism Development (SMIT)
July 4, 2022
Over the past two decades, tourism has become one of Morocco's main assets. It represents a major component of the country's economy and generates on average 7% of the national GDP. Before COVID-19, Morocco was the number one destination in Africa and featured in the top 30 global destinations. The pandemic has hit Morocco's tourism economy hard. Various measures and mechanisms have been put in place by the Moroccan government to support a rapid revival of tourism and investment to help it come back stronger than it was before the pandemic.
What types of mechanisms will help revive the tourism investment sector in Morocco and how will the Moroccan Tourism Development Agency (SMIT) support them?
The government has put in place an emergency plan of 200 million euros to help revive tourism, including 100 million euros to help hotels improve their product and quality. This emergency program is a decisive lever for boosting investment. While the sector has been hit by a considerable drop in the hotel occupancy rate, this financial mechanism will allow investors to participate in its recovery. To improve the quality of service, hotels will have to be quickly brought up to standard by rethinking structural costs, training qualified staff and implementing digital transformation.
SMIT is a government agency specializing in tourism and hotel investment. It encourages and coordinates the development of the Moroccan tourism industry so that it benefits all stakeholders. To relaunch tourism, SMIT will support hotels that have expressed an interest in being supported by financing improvements such as renovations, maintenance of equipment and spaces, training, upgrading to standards (international, environmental, safety , hygiene, etc.) and digital transformation.
SMIT plays a key role in reviving the tourism sector by continuously mobilizing to adapt its solutions. Its challenge for the year is to accelerate the implementation of structuring projects with high added value for the tourist ecosystem, to amplify actions in favor of national and international investments, and to boost the development of emerging regions and territories. . In addition, a wide range of incentives are provided through financial support initiatives, state grants and investment agreements.
How will SMIT actively participate in improving the business environment in Morocco and what are the incentives for tourism investment?
Located at the crossroads of cultures, an African hub with more than 40 connections to the continent and less than three hours flight from the main European capitals, Morocco is a safe, stable and secure destination with an average GDP growth of 3.6 % since 2010.
Morocco has many qualities that make it attractive to investors and visitors: solid infrastructure, an ideal year-round climate, a rich and diverse culture and stunning landscapes. As such, the tourism sector has long been a crucial economic driver in the country.
Tourism generates significant job opportunities, especially for young people. The sector is also a valuable foreign exchange provider for Morocco's trade balance. The Moroccan government has long recognized and prioritized tourism as a key sector. Consequently, the industry benefits from various government incentives, both in the form of financial contributions and administrative support. The main objective of these policies is to help ensure that the growth of tourism generates widespread and equitable social, economic and environmental benefits for the population. Morocco is a kingdom conducive to investment. Indeed, it is easy to set up a business in Morocco even as a foreigner: there are no restrictions on capital investment; no restrictions on the repatriation of capital and profits; no restrictions on land ownership; and ease of recruiting staff.
The tourism sector is a government priority with benefits such as government land in a prime location at an attractive price; support for the purchase of private land; payment of project expenses; total exemption from customs duties; and co-investment with senior partners from Morocco. There is also a guarantee fund for medium and long-term bank loans intended to finance accommodation and/or tourism projects that can cover up to 60% of the nominal value of the loan.
In addition, attractive investment incentives are in place, such as total exemption from VAT on investment expenditure (for all goods, equipment and tools acquired both in Morocco and imported); total exemption from corporation tax for the portion of turnover denominated in foreign currencies, for a period of five years from the start of the company's activity; a reduced corporation tax for the portion of turnover denominated in foreign currency for an unlimited period after five years from the start of operations (versus a standard corporation tax); and a reduced VAT rate of 10% (on all sales of hotel accommodation for an unlimited period).
The government has also simplified all the prerequisites for entering the Moroccan market by creating dedicated institutions to assist investors in all aspects of their projects. These include the SMIT, whose role is to promote the destination in terms of tourism investment and to support investors in the investment process. Indeed, SMIT directs investments towards projects with high added value both for investors and for the territory, creating sustainable and inclusive tourism components.
Tell us about the origins of the tourism support program. How will it strengthen the capacities of existing companies and support new project leaders?
In addition to its strong impact on the national economy, the pandemic has had persistent social consequences, particularly in terms of tourism jobs. To limit the effects, it is essential to support the private sector to maintain an investment dynamic, especially for VSEs. For this, steps have been taken to make VSEs/SMEs a lever for economic development. A support program for SMEs has been set up as part of a partnership between the Department of Tourism and Finance and the SMIT.
The program is developed as a pilot in the Agadir region, to support the profitability of existing SMEs by creating rich, sustainable and diversified experiences. Its objective is to strengthen the tourist entertainment offer, improve tourist consumption and improve the attractiveness of the Agadir region (Souss Massa). It is aimed at existing SMEs as well as new projects in various tourist areas. However, the emphasis will be placed in this pilot region on animation and innovation projects with the aim of diversifying and multiplying them. The impact of the program on stimulating tourism investment will contribute to the socio-economic development of the region through the attraction of 250 new SME investors and the creation of nearly 800 direct jobs for the young local population.
What type of promotional activities has SMIT created to promote the kingdom and its tourism investment opportunities? Have they been successful so far? What do you have planned for the future?
The objective is to highlight Morocco's investment potential as well as existing opportunities. Our main goal is to make the destination more attractive to investors and attract the attention of world-class brands. To achieve this, our promotional activities include participation in the world's most prestigious gatherings of tourism investment and hospitality forums, a specific and tailor-made communication campaign, the organization of international events and webinars with participants from high level, as well as international business meetings, roadshows and inviting guests.
Our main objective is to make the destination more attractive to investors and attract the attention of world-class brands
The role of SMIT is to develop projects which are part of the kingdom's overall tourism development strategy: to make it attractive internationally by adapting products to each destination to meet tourism trends and needs, as well as those of investors. These changes must benefit all stakeholders, attract customers while encouraging investors to optimize their investments. Our promotional activities make the kingdom visible internationally. In the years to come, we want to maintain the interest of international investors and hotel brands in the destination.
Our short-term goal is a rapid exit from the pandemic fallout sector. SMIT's challenge for the future is to accelerate the implementation of structuring projects with high added value for the tourism ecosystem, to amplify actions to promote national and international investments, and to boost regional development. and emerging territories.
Also, Morocco is actively working to become a more attractive destination, through investments in infrastructure and the creation of assets such as an airport, a train station, shopping centers, etc. We want to become one of the main tourist investment destinations in Africa and the Mediterranean, with the objective of recovering market share from investors by offering tourists differentiated products.
What parts of SMIT are you looking to digitize? How are you going to get there ?
We were looking to accelerate digitization even before the pandemic, with the aim of improving the level of support for all stakeholders in the tourism investment process. We want to streamline exchanges, share insights, increase responsiveness, ensure the transparency of operations, disseminate and initiate good practices, and develop operational efficiency. Going digital has tremendous benefits such as increasing engagement, gaining better collective intelligence, and gaining efficiency and decision-making.
This transformation positively affects SMIT's operating systems and mechanisms, including interactions with internal and external investment stakeholders, strengthening tools with the latest management technologies, and tracking investment cases. We also plan to create an innovation LAB to monitor, develop and continue the digitalization of tourism investments. These improvements will enable our people to be more efficient, work transparently and put the investment process and investors at the heart of our concerns.