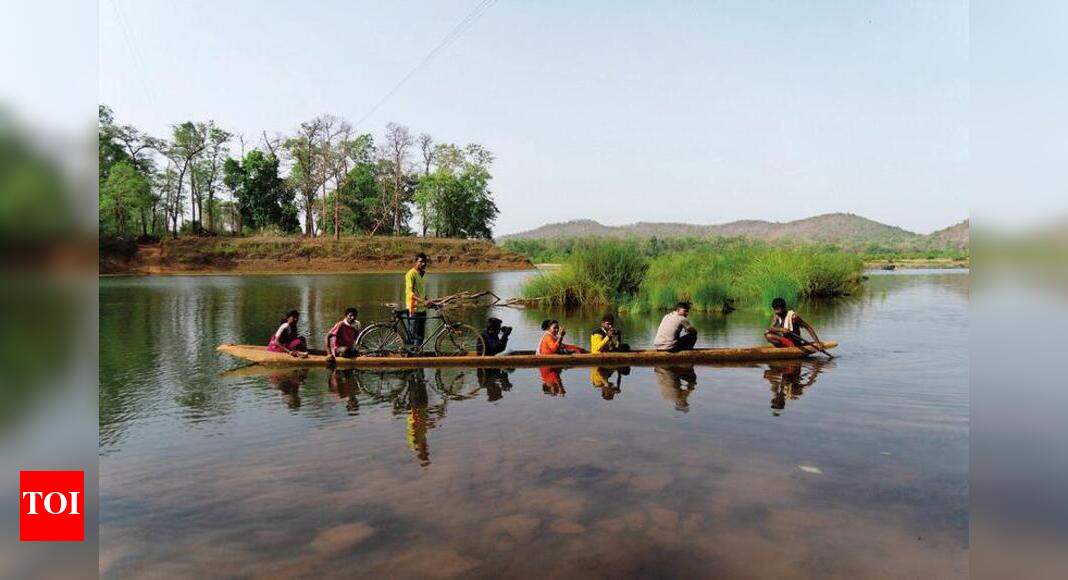 My world, my goal | Nagpur News
The disappointment was visible. When Lata Mudma, a young tribal woman, typed the name of her Madia Gond tribe into the search bar, Google didn't return many results. "There is hardly any information about us," she told other members of her community.
Lata and other boys and girls from the tribal community had gathered to attend a photography workshop recently organized by Photography Promotion Trust in Golaguddain village in Gadchiroli district of Vidarbha. The realization began that although they could take pictures with their cell phones, they didn't know how to put them out there for the world to see.
"The very idea of ​​running this workshop is to bring these marginalized young people into the mainstream," says Padma Shri award-winning Sudharak Olwe, a professional photographer who, along with filmmaker Nirman Chaudhary, taught tribal youth the intricacies of handling the camera. "Photography is an art form that initiates conversation and encourages communication. We live in a digital world today and it is painful to know that there were many here who had never held a camera in their hands," he says.
The use of cameras on their phones was limited to taking selfies. But in this workshop, holding a camera gave them a different perspective. "They learned to tell stories about themselves, their culture, their way of life," says Olwe, who adds, "We kept the language of the class very simple and we focused on just three words: openness , shutter speed and composition. They were shown images from around the world to understand the language of a camera and how it can tell a story.
Dubbed "Grassroot Storytellers," the initiative is supported by Photo South Asia and the Murthy Nayak Foundation. It will also extend to other tribally populated states like Odisha, Chhattisgarh, Jharkhand, Tamil Nadu, Telangana and Gujarat.
"We plan to organize 12 workshops per day in different places with the help of local NGOs and people from these tribes. The idea is to allow young people from the tribes to develop their skills without interfering with their culture and way of life. Through photography, we hope to encourage them to document their tribes which are extremely vulnerable and threatened due to population decline, migration and other social and economic factors," says Olwe.
The project may not be radically transformative, but it has helped promote communication, connection and access to what is happening in the world. "There are now conversations about the possibilities that they have started to explore. They learned wildlife photography, wedding photography and even fashion photography. Moreover, they can now take better pictures with their phone and post them on social networks, which they were not able to do until now," says Nirman Chaudhary.
"What we have done may not be sustainable, but there is a masterclass project, the opening of internships and vlogs," he adds.
Excitement is already building among those who attended the workshop. School education may be about getting jobs, but this workshop was about developing skills that can be monetized. "We now plan to pool our resources and set up a studio here that will be run by people from our community," says Santosh, who holds a government position in the tehsil office.
"We may have the opportunity to be the photographer at formal functions in addition to taking photos at weddings and other community events," he hopes.
For Lata, a kotwal in the tehsil office, the possibilities are endless when she looks around her through the lens. "There are so many things in our village that are interesting and need to be shown. During the monsoon, this region is cut off from the mainland due to flooding. I want to post photos from this season on Instagram and Facebook so the world knows about the beauty of this region, our struggles and how we deal with calamities," she says.
FOLLOW US ON SOCIAL NETWORKS
FacebookTwitterinstagramKOO APPYOUTUBE