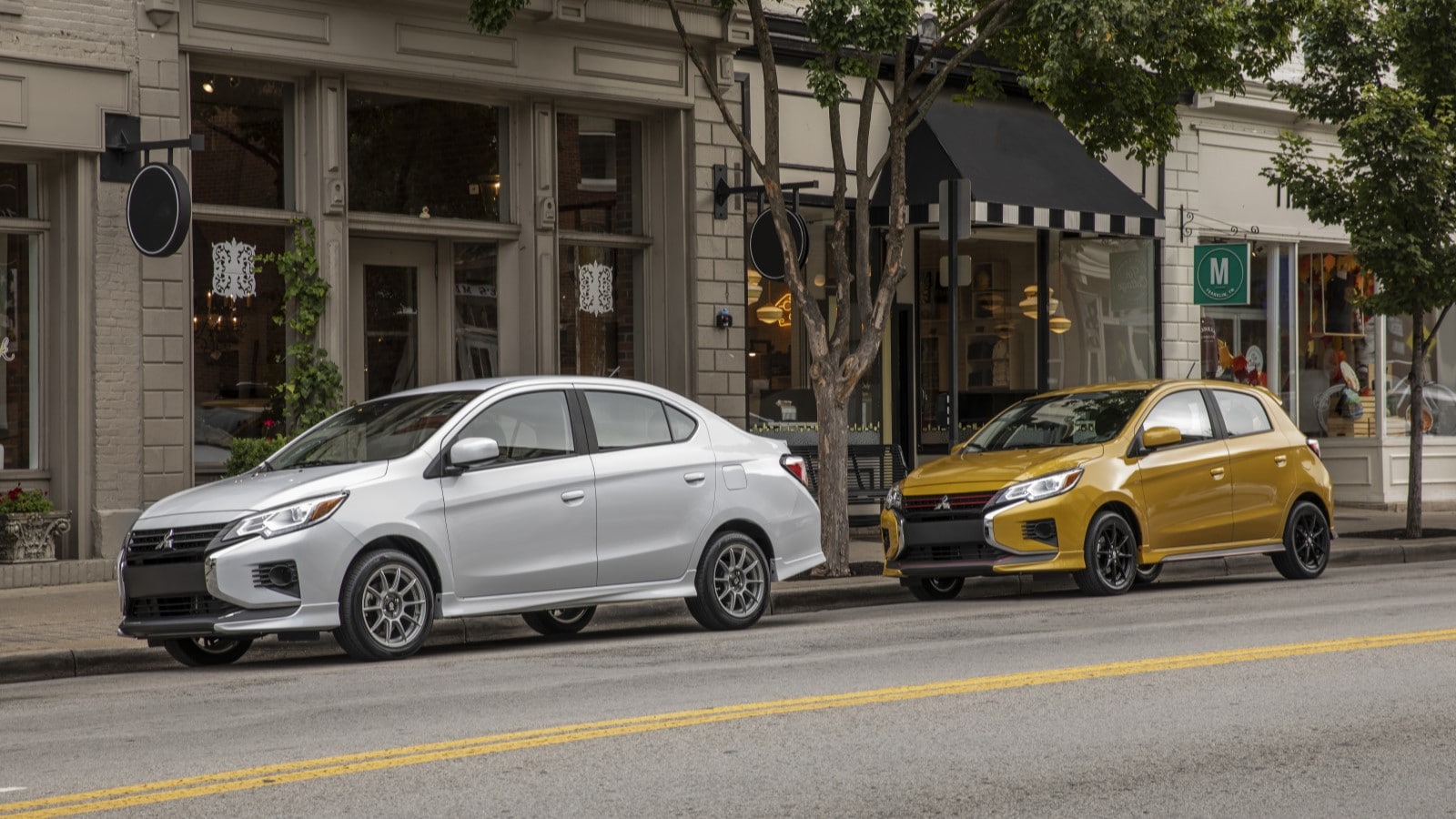 Pricing for the 2021 Mitsubishi Mirage starts at just $ 14,000
It's not entirely clear which will be America's cheapest new car this year, but the Mitsubishi Mirage is now the favorite. Manufacturers still advertise prices for some 2021 models, but the Mirage, as we now know, will start at just $ 14,295. This price includes a styling update and some new security features for 2021.
Value-driven shoppers will also find the Mirage a good deal in the long run, thanks to a 10-year / 100,000-mile powertrain warranty and 36/43/39 city / highway / combined fuel economy when 'it is equipped with the economical continuously variable transmission.
Updated style
Mirage sports a new look for 2021. The Mirage hatchback and Mirage G4 sedan sport Mitsubishi's new grille, which it calls "dynamic shield". The new front and rear bumpers look a bit sportier than before. The updated taillights also set the new model apart. Both versions of the car continue with the same 1.2-liter 3-cylinder engine developing just 78 horsepower.
Additional safety features include forward collision mitigation with pedestrian detection at all trim levels, as well as lane departure warning and automatic high beams for the SE trim level. Inside, the standard sound system is now compatible with Apple CarPlay and Android Auto, and some touch areas receive new softer fabric surfaces.
The Mirage may be America's cheapest new car, but buyers looking for good value have other options. The Chevrolet Spark and Nissan Versa are also expected to come in at prices below or close to $ 15,000 (and Nissan dealers may be in the mood to bargain, having just had a slack year). Both models offer more power and their interior materials are of a higher class, although neither comes close to the Mirage's long warranty.