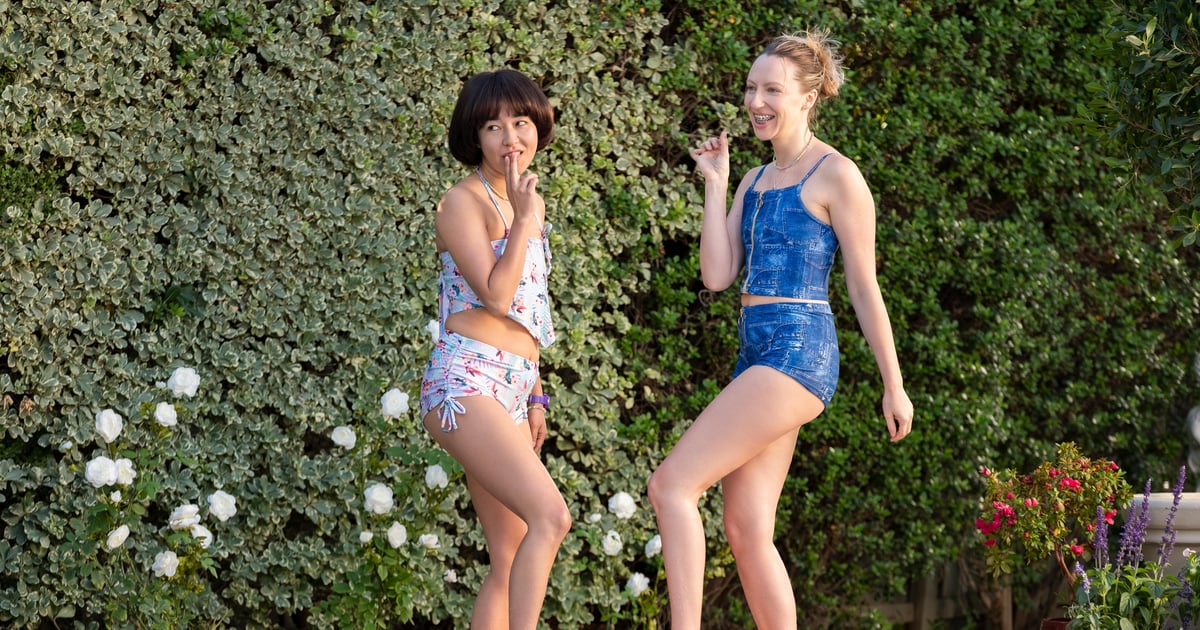 Trends of the 2000s in Hulu's PEN15
Fashion on PEN15 is not meant to be ambitious. The cult-following teen comedy series, which premiered on Hulu in 2019, centers on two relatively clumsy middle school kids not yet masters of themselves in the year 2000. So why would he be?
Fashion is not meant to be aspirational.
While other similar series like Gossip Girl, CO, and even Lizzie McGuire, to some extent, made it seem like teens and tweens were coming to class in all kinds of fashionable and distinct digs, PEN15 offers viewers a reality: repeating outfits, practical backpacks, playful accessories probably bought at a mall kiosk and clothes that its protagonists have grown up or have not yet become.
Costume designer Melissa Walker said Nylon in an interview last year that she actually had drew inspiration from his own college years. "It was a lot of fun, but completely despicable," she said. On some of the more unfortunate trends included in the series (hum, maxi cargo skirts), Walker said: "There's something about that time that isn't popular yet, because the early 90s is popular now and the late 90s is still, like, disgusting to us … and that, mixed with the feelings of the college, I think they played with each other very well. "
Even so, some of these trends are indeed retreating. While protagonists Maya and Anna aren't meant to look particularly sophisticated or trendy, both characters wear items throughout the first season that wouldn't look entirely out of place in 2020: Maya's embroidered cardigan set, that of Anna preppy polo shirts, so many kitsch camp jewelry, and even more scrunchies. Many of these trends have apparently ended their sartorial lifecycles, only to make their way back into stores, editorials, and shopping carts.
It is still unlikely that PEN15 will influence the fashion of how series like Sex and the city, Scandal, or Kill Eve have, especially when it's not his goal, but who knows? Check out outfit photos from upcoming memorable series, then shop for some of the trends that have translated well these days. (We promise.)