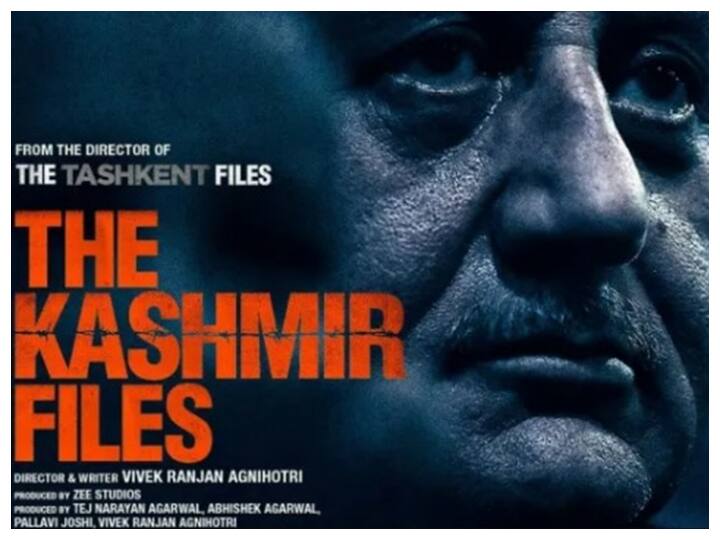 Two opposition-led states demand GST waived on 'Kashmir files'
New Delhi: Amid several BJP-led states granting tax exemptions for The Kashmir Files, Maharashtra Deputy Chief Minister Ajit Pawar has said the Center should waive GST instead of making the film tax-free.
"Central government must waive GST on 'The Kashmir Files' film instead of the state making it tax free," Maharashtra CM MP Ajit Pawar told the state assembly.

(file photo) pic.twitter.com/x1ttBktbwZ

— ANI (@ANI) March 16, 2022
Responding to a debate on the state budget in the Legislative Assembly, Pawar said that the central goods and services tax and state GST are 50% each.
"The issue in the film is about Kashmir. Prime Minister Narendra Modi spoke about the film in parliament. If the central GST is removed, the tax exemption will apply to the whole country," Pawar said as quoted by the PTI news agency.
Angered by his statement, BJP lawmakers staged a walkout of the Assembly. Earlier on Tuesday, the opposition BJP had submitted a memorandum signed by 92 of its MPs to declare The Kashmir Files tax exempt.
Among other opposition-led states, Chhattisgarh Chief Minister Bhupesh Baghel said on Wednesday that the Center should give tax relief to the film as it collects part of the tax from the states.
He also invited all MPs to watch the film at a mall here.
Responding to BJP opposition leader Dharamlal Kaushik's request to make the film tax-free in the state, the chief minister, quoted by PTI, said: "Let's go see this film. The Indian government also receives a share of the tax, therefore, the Center should exempt the film from the tax nationwide.
"After the introduction of the Goods and Services Tax (GST), half of its share goes to the Center. The Center should declare the film tax-free in the country," the chief minister said, adding that all lawmakers would watch the film after the Assembly session adjourned on Wednesday.
Later, in a statement, the state's public relations department said the chief minister had invited all MPs and other dignitaries to watch The Kashmir Files.
Written and directed by Vivek Agnihotri and produced by Zee Studios, The Kashmir Files shines a light on the exodus of Kashmiri Hindus from the valley following the systematic killings of people from the community by Pakistani-backed terrorists.
The film stars Anupam Kher, Darshan Kumar, Mithun Chakraborty, and Pallavi Joshi, among others.