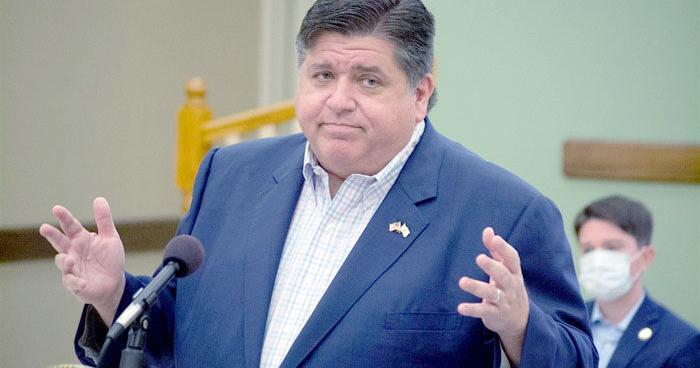 UPDATE: Pritzker on UI Campus: Illinois Intends to Drop Indoor Mask Mandate by Feb. 28 | Coronavirus
CHAMPAIGN — Illinois is on track to lift its indoor mask mandate by the end of the month, Gov. JB Pritzker said during a Wednesday morning visit to the UI campus.
"The intention" is to act by Feb. 28, said Pritzker, who is expected to make a formal announcement at a 2 p.m. news conference in Chicago.
"I think we're all tired of wearing masks, that's for sure," said Pritzker of the Siebel Center for Design's Maker Lab.
During his Wednesday visit to campus, he hinted that more information on the mask mandate for K-12 schools would come soon.
"We still have the sensitive locations of K-12 schools," Pritzker said Wednesday, where "we have thousands of people interacting at the same time.
"It's something that will come in weeks," he said of the school mask mandate.
The news comes as the number of COVID-19 cases, positivity rates and hospitalizations continue to drop sharply after surging in January.
Governor Pritzker Discusses Major Increase to MAP and Higher Education Grants in Proposed Fiscal Year 2023 Budget. https://t.co/ikMeM63aGB

— Governor JB Pritzker (@GovPritzker) February 9, 2022
Illinois reported 5,825 new cases on Wednesday, down from 44,089 last month.
Statewide, 2,634 patients were hospitalized with COVID-19 on Wednesday, up from 7,380 in mid-January.
More soon.